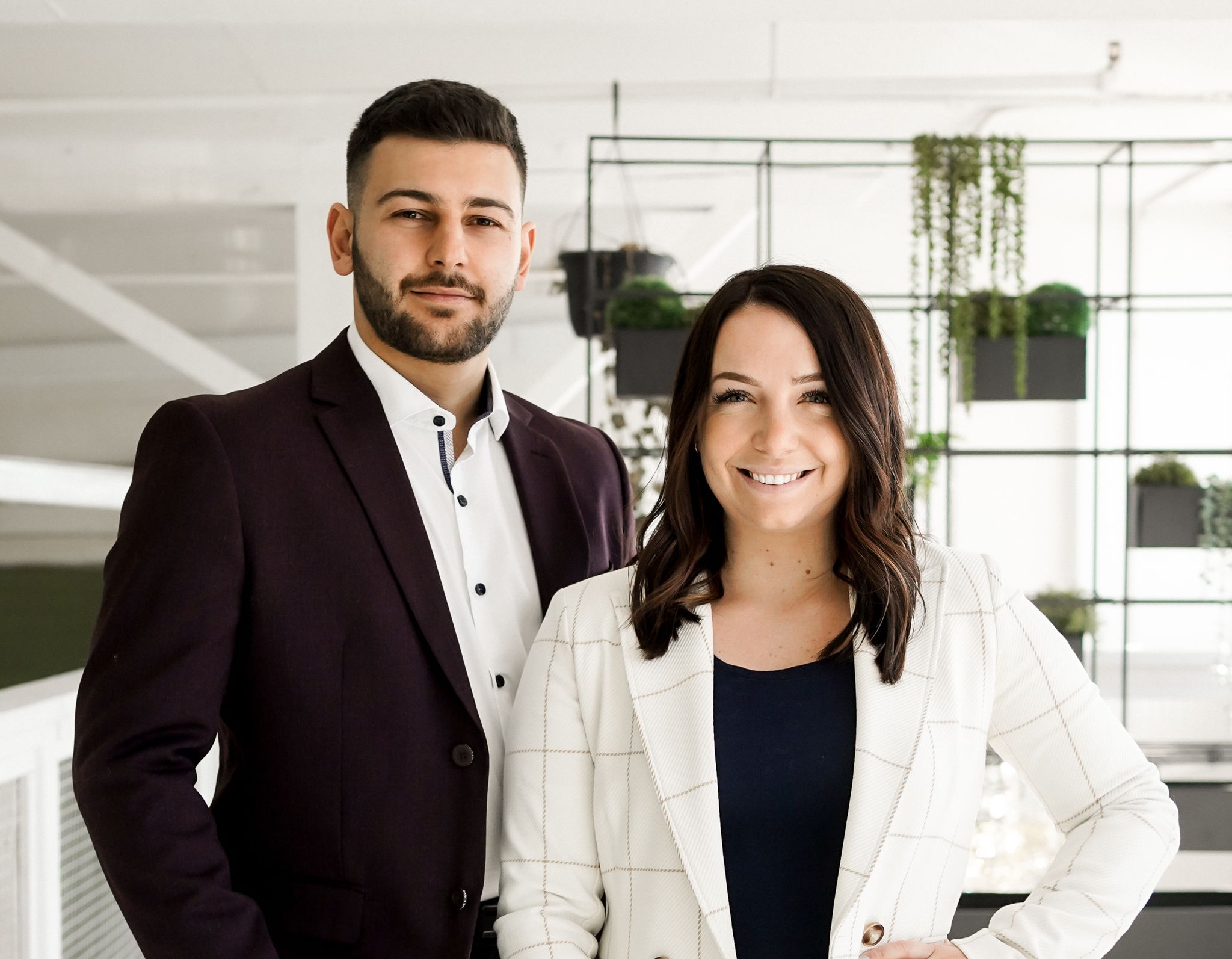 About
Your property is not just wood and brick. It's a place where you've experienced joy, sorrow, laughter and memories, which is why it's important that the buying or selling process be human. Gabriel & Wendy is a team of real estate brokers involved and dedicated to your transaction. Empathetic and attentive, we provide you with the best tools and advice to make your transaction a success. The process can sometimes be emotional, so it is important for us to be present and to accompany you at every step of the sale. Because in the end, we sell with you!
---
CONTACT US
Gabriel Siciliano

Residential Real Estate Broker

Gabriel started his first sales job at the age of 17 at EB Game, where he quickly ranked among the top five loyalty card sellers in Canada within his first few months. For him, selling means listening to the needs of his customers and responding to them.

The son of an entrepreneur, he worked for more than two years in construction, where he learned the different aspects of a residential building. He then embarked on a career in damage insurance where he had great success as a salesman in his team.

His past experiences have allowed him to stand out in the real estate brokerage industry where he uses his expertise to make each real estate transaction a positive experience for his clients.
Wendy Cusson

Gabriel Siciliano
Latest Properties
---
Loading
Properties recently sold
Loading
Discover the RE/MAX programs
Follow us on Facebook
Like our page and be the first to be informed about our latest news and exclusivities.
Visit our Facebook page